We are more than just a towing company!
Cowichan Towing is a full service company with well-trained, professional staff that are ready to help you with a variety of roadside assistance services and get you back on the road quickly and safely.
Call  250-746-7055
or Click to call – +1 (250) 746-7055
Roadside Help
Jump Start / Battery Boost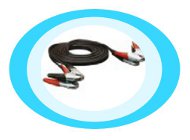 Have you tried to start your car and found your battery dead? Cowichan Towing can jump start your vehicle or, if your battery won't take a charge, we can tow it to a shop. Call 1-250-746-7055  or click +1 (250) 746-7055
Locked Vehicles
Lost your keys or locked keys in your car?  Oops!  Well stuff happens.  Don't damage your car with old methods.  Call Cowichan Towing  at 1-250-746-7055  or click +1 (250) 746-7055
Fuel Delivery – When You Run Out of Gas
There's nothing more inconvenient than if you've run out of gas!. Instead of walking a few miles to the nearest gas station, call Cowichan Towing.  We will provide fuel delivery to you, so you can get back on the road.
Flat Tire Changes or Tire Inflation
Your destination never feels quite so far away as when your tire goes flat. Keep yourself and your clothes clean by calling Cowichan Towing at 1-250-746-7055.  We will change your flat tire or inflate it.
Recovery/Extradition
There's nothing worse than that sinking feeling as you feel yourself lose control of the car and watch helplessly as it slides into a ditch.  Whether your car has ended up in a ditch or up on a curb, Cowichan Towing will recover your vehicle with minimal fuss, jut call 1-250-746-7055.
Accident Response
If you've been in an accident and don't think it's safe to move your car, call Cowichan Towing at 1-250-746-7055.  Our professional, courteous driver will tow your car to our secure storage yard or to your mechanic.
Towing Services
Depending on the job, we will tow with a tow truck or transport on our flat deck truck (roll back deck).  Call Cowichan Towing at 1-250-746-7055.
Motorcycle Towing
Big or small we tow them all.  Call Cowichan Towing at 1-250-746-7055 for your motorcycle towing needs.