It's unfortunate but with all the traffic on the roads these days, sooner or later accidents are bound to happen.  Not every car owner will be lucky enough to walk away with only a few dents on their bumper.  If you have found yourself in an accident, resulting in a vehicle that is now immobilized, Cowichan Towing can supply you with professional and skilled accident towing and recovery services to ensure your vehicle is taken to where it needs to go.
Cowichan Towing has the equipment and expertly trained drivers to handle car accident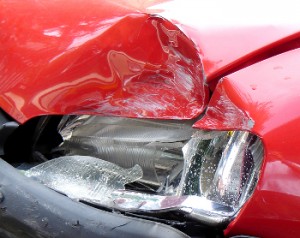 recoveries in a variety of situations in the Cowichan Valley.  Whether they are highway incidents, fender benders, or roadside runoffs, we are here to help.
We can tow your car back to your home or to a shop of your choice so you don't have to worry about leaving your car overnight and unattended after an accident.  Our 24 hour roadside service gives you the comfort of knowing that professional accident towing and recovery service is only a phone call away. Or you can, of course, ask the RCMP, at the scene, to request Cowichan Towing.
You can be sure that, even after the worst accidents, you and your car will be in good hands
Call Cowichan Towing at +1 (250) 746-7055
for any accident towing and recovery needs.
Vehicle accidents cause traffic congestion and millions in lost revenue and wages for businesses and citizens alike. Cowichan Towing has a long standing, mutually beneficial relationship with law enforcement agencies to provide towing services for them. If you come across congestion due to a roadside incident, you can help us by making room so the tow truck can pass to clear the incident ahead.
Our top priority once we arrive on scene is to open the roadway by clearing vehicles and debris from the traveled lanes to allow traffic to resume at the maximum possible capacity under the circumstances. It's important to remember that secondary incidents are ones that occur as a direct and proximate result of a previous incident. If a crash occurs in the travel lanes or even the shoulder lane, a potentially serious safety hazard exists (remember the slow down and move over law). This work has to be delicately balanced with the need to conduct an accurate investigation. The faster we can clear the scene, the faster the officers investigating the accident can finish their work and you, the travelling public, can get on your way.