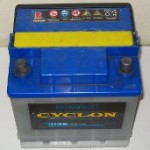 Have you ever been stranded in the Cowichan Valley because of a dead battery? It is so frustrating when you're car won't start, especially if you have an appointment you need to get to.
Cowichan Towing works 24 hours a day, 7 days a week to assist frustrated travellers just like you,
Call 250-746-7055 ( or for mobile Click to Call +1 (250) 746-7055 ) and our company will dispatch a qualified professional to boost your battery and get you back on the road safely.
 Jump Start Hazard!
Did you know there are dangers involved in performing a jump start? It may seem simple to boost a dead battery but there's a lot more to it than meets the eye!
Most vehicle owner's manuals usually show the recommended jump start procedures for that vehicle. The recommended sequence of connections is intended to reduce the chance of accidentally shorting the good battery or igniting hydrogen gas. They will, also, show the preferred locations for connection of jumper cables; for example, some vehicles have the battery mounted under a seat, or may have a jumper terminal in the engine compartment.
But, your vehicle's ignition system is a complex network of electronic components so there are quite a few things that could prevent your vehicle from starting. A dead battery or "fully discharged" battery (a battery that's lost it's charge) is just one of the reasons your car may not start.
Warning! Personal Injury or Vehicle Damage Possibility
If someone tries to boost your battery and does it incorrectly, there's a chance of someone gettng seriously hurt.  Research, in 1994, by the US National Highway Traffic Safety Association estimated that about 442 people in the US were injured by exploding batteries while trying a jump start.
Boosting the battery incorrectly could cause damage to one or both vehicles. Damage could include blown electrical fuses, circuit boards and could cause a battery explosion.
Jump starting your vehicle the wrong way could also void any warranties or guarantees on your battery or your vehicle.
Don't take a chance with your personal safety or costly vehicle repairs
Call the professionals at Cowichan Towing
250-746-7055
Mobile Call Click – +1 (250) 746-7055